Elders Young has been serving the local community for over 100 years.
Elders Real Estate Young sells rural, residential and lifestyle properties. Backed by one of the largest national brands, we have an extensive network of experts to tap into. Part of the fabric of the Young community, we remain fiercely loyal to our clients. We are passionate about the area and cover throughout the Hilltops region, Cowra, Boorowa, Grenfell, Harden and all places in between.
Read more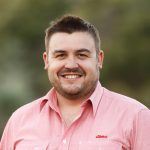 Elders Real Estate Young Elders Real Estate Young
Looking to sell your property?
Maximise the return on your investment by finding out how much your property might be worth and getting insights about general property market trading conditions. Speak to our specialist to organise a full market appraisal of your property.
Rate My Agent Reviews for Young's Agents